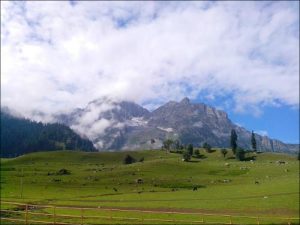 Mystic land of Ladakh always gives ample stories to share. Each and every place has its own charm by which you fall madly in love with Ladakh. Pangong Tso is one of that kind of place. Crystal clear water surrounded by beautiful mountain with an area of 134 Km on the border of India and China. People came to know about Pangong after 3 Idiot movie but I had a dream to visit this 'Paradise on Earth' long ago.
Pangong Lake is 170 Km from Leh. There is a bus from Leh to Pangong but it is not available whole week. Since I was the solo traveler, I had joined people who were traveling to Pangong Lake. There are many tour organizer who arranges this kind of tour. They put flyers outside their office, you can contact them and book your trip.
I was wondering who will be my Pangong Trip partner and I got the best-likeminded traveler for Pangong Trip. In our group, we had one Japanese Girl, Ladakhi Mother-Daughter duo, Guy from Delhi who was in his the late 40s, Our Driver Nawang Tsering and Me. It was a very interesting trip, Ladakhi Aunty told about the culture of Ladakh and answered my questions which I had in my mind from the day I reach Leh. Leh to Pangong takes 5-6 hours depending on driver and condition of the road. On the way, you experience one of the most beautiful landscapes of the earth.

On the way to Pangong, you can spot Himalayan marmot. These little marmots are so cute, you can't resist playing with them. It is advisable not to feed Marmot. Many visitors for the want of photographs feed marmot which is wrong.
Here. At this point, you get the first glimpse of Pangong Lake.
Finally here came, the finest artwork of God which mesmerize you with its beauty.
We had clicked some beautiful pictures.
There are few Dhabas where you can have Chinese and Panjabi food. I cannot give you name since all have one name '3 Idiots'. ?
For stay, you can get bed starting from Rs. 200 to Cottage at Rs 4000.
This is must visit place if you are going to Leh. We left Pangong Tso with life long memory.